HONORARY COMMITEE
Mrs. Karole ARMITAGE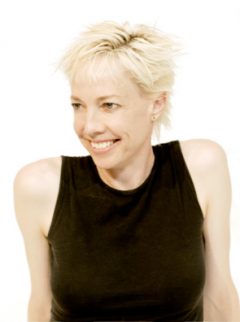 Artistic Director of Armitage Gone! Dance is known for pushing boundaries. Dubbed the « punk ballerina » in the 1980s and recently Tony-nominated for her choreography of the Broadway musical Hair, Armitage distinguishes her company from its contemporaries through her extreme versatility and originality. Building on classical and modern idioms from the Balanchine to the Cunningham tradition, Armitage infuses experimental thinking into the geometric balance, speed, rhythm and beauty of dance steps. She derives inspiration from sources such as physics, Japanese aesthetics, fashion, pop culture and new media, and from her dancers, currently 11 in total, of diverse cultural and dance backgrounds. Armitage Gone! Dance, based in New York City, is well-known for its collaborations with innovators in music, science and the visual arts, including composer Rhys Chatham, painterDavid Salle, artist Jeff Koons and string-theory physicist, Brian Greene.

Armitage was the director of the Florence Ballet (96′-00′), the Venice Biennale of Contemporary Dance (01′), and was resident choreographer for the Ballet de Lorraine, France (00′-05′). Armitage has choreographed for major dance companies throughout Europe and the U.S. and has directed operas for leading European houses.  Her Broadway debut occurred as the choreographer for the musical Passing Strange ('08). She is known for her collaborations beyond the stage as well, including those with filmmaker James Ivory, and pop icons Madonna and Michael Jackson. Armitage received France's highest honor, Commandeur dans L'ordre des Arts et des Lettres.  She danced with Balanchine's Geneva Ballet (73′-75′) and the Merce Cunningham Dance Company (76′-81′).